Chaos with medication: the pharmacy organizes your pillbox
Magdalena is 90 years old and takes four pills a day to keep sugar, tension, and cholesterol at bay… Two with breakfast, another at lunch, and the last every other day after dinner. Her daughter-in-law is in charge of organizing her first aid kit so that she does not get confused with the doses and times. Something similar happens to Juan, but he has no close family to turn to for help. He suffers from a chronic illness that forces him to take so many different drugs that he sometimes gets involved "with so many little pills." He tried it with a homemade pill box, "but not even with those." "It was difficult for me to organize it," confesses this retiree from Biscay, who needs to 'manage' more than twenty pills a week.
As he was "afraid" of making a mistake with the medication, he discussed it at his usual pharmacy and they gave him the solution immediately. "Juan, we can organize it for you without any problems," they explained to his surprise. The apothecary was referring to the Personalized Dosing System (SPD), a new service that authorized pharmacies (most of them) already offer to help patients manage their medication.
«This system is based on the use of disposable containers of different models that contain drugs organized by doses. They are like a kind of pill boxes, but from a pharmacy. Unlike traditional ones, these are prepared in hygienic and controlled conditions and contain all the identified medication, in addition to the necessary information for the patient," they indicate in the Organization of Consumers and Users (OCU).
Only in authorized pharmacies

How to apply? As explained in the General Council of Colleges of Pharmacists, the patient or his legal representative only has to have a conversation with the pharmacist, "who receives specific training to provide this service." You must also sign a consent for data processing and then deliver the medication or prescriptions to the authorized pharmacy so that they can organize the medication. To find out about the establishments that offer this personalized dosing service, you can consult the websites of the official associations of pharmacists in each province or ask directly at the pharmacies.
Different models: blister, plastic bags…

There are different models of packaging on the market (blister, strips of individual plastic bags, rectangular boxes with compartments, circular…) and they generally come prepared for seven days a week with four daily meals, which correspond to the three meals. main meals of the day (breakfast, lunch and dinner) and at night, just before going to sleep. "There are also specific ones for the weekend, monthly, die-cut to cut out or separate one of the compartments if the patient has to leave home," the experts list.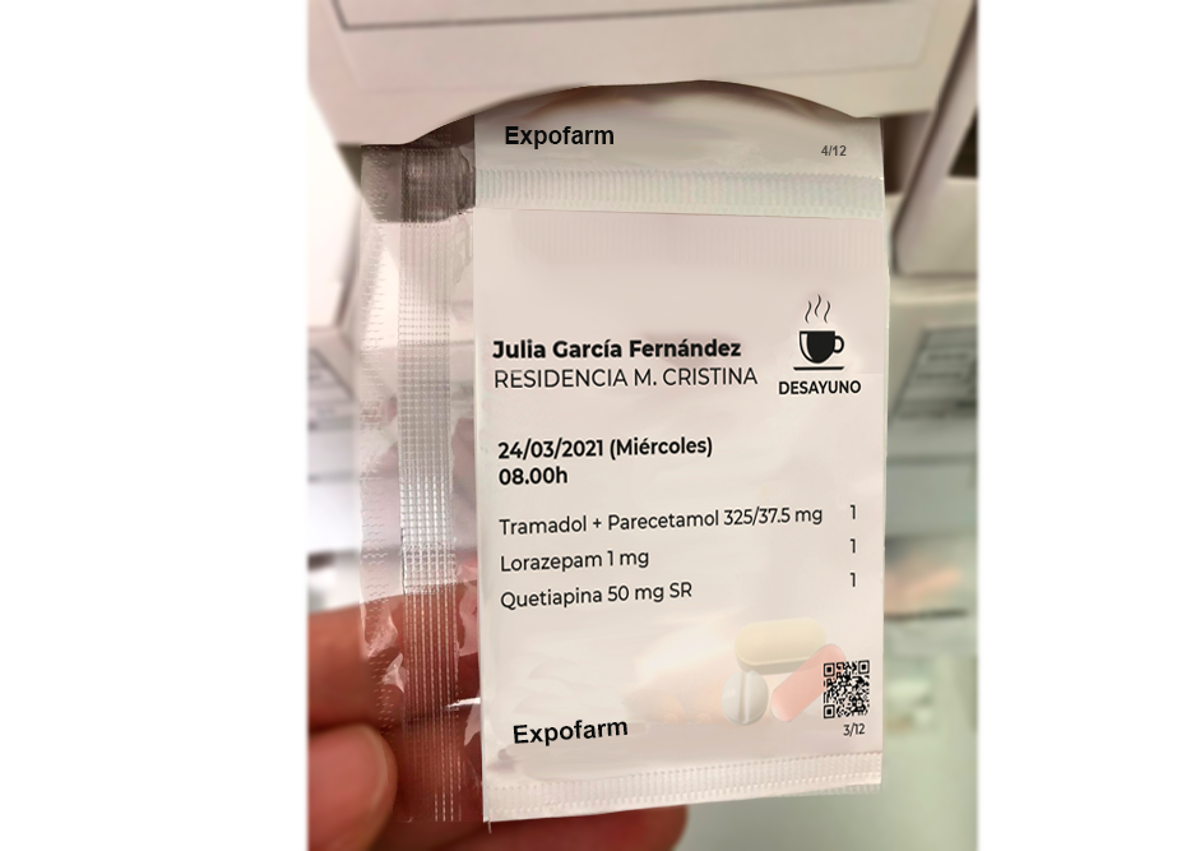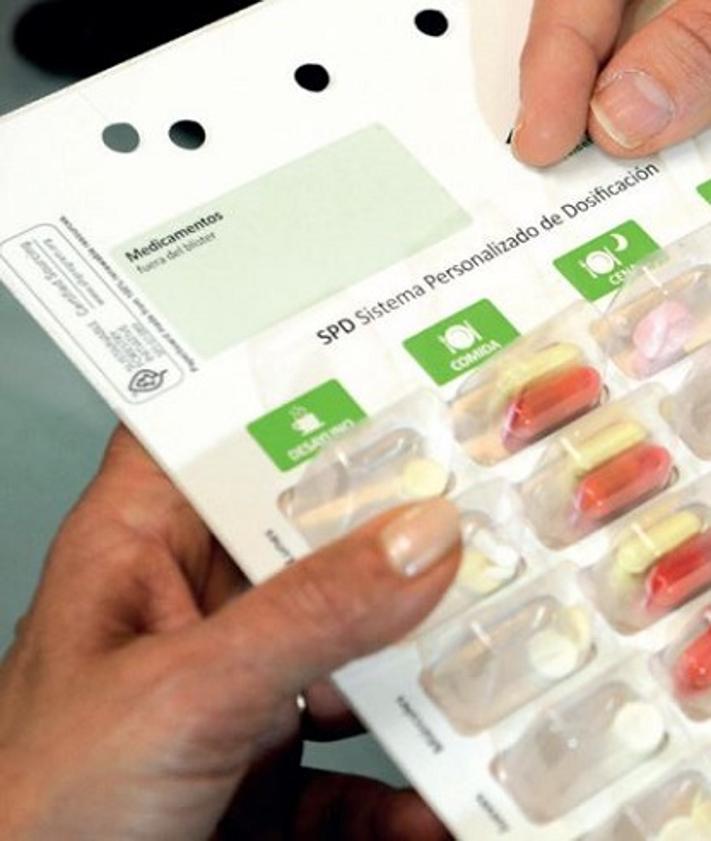 The model made up of a strip of individual bags has the peculiarity that it is a robot that prepares them. "Introduce the medication corresponding to each intake into one of the compartments, which is labeled with the day and time of intake, as well as the name of the drugs," they detail.
Pros and cons

There is no doubt that the main advantage of this dosing system is that it avoids many errors and makes life easier "for patients who are polymedicated, with chronic diseases, with complex medications or who live alone." But it also has some drawbacks: the increase in waste generated and its environmental impact, "since the original packaging is discarded and replaced with a new one which, in turn, must also be deposited at the SIGRE point of the pharmacy. », they clarify in the OCU.
The price varies by establishment

This personalized service has a cost, which varies depending on the autonomous communities and the pharmacies themselves. For example, there are pharmacies that do not charge anything in exchange for the patient always buying their drugs there. Others, however, establish a guideline price of five euros per week per device, with discounts if the patient agrees to use a minimum number of containers per year. Health services such as the Galician one even subsidize this system if the patient meets a series of requirements.
Some pharmacists do it for free in exchange for purchasing the medication from them and others charge up to 5 euros per container.
Not suitable for all treatments

Another disadvantage is that this personalized system does not work for all medications. «Only solid drugs can be included in SPDs. That is, they are taken orally (tablets, capsules, lozenges, pills) and repeatedly at specific times of the day (breakfast, lunch, dinner, night). And very important – they warn in the OCU –, they must be compounds that are stable outside their original container (effervescent, chewable or sensitive to heat would not work, since they can change 'shape' depending on the conditions).
Those that suffer alterations outside the original packaging:

effervescent, chewable, sublingual tablets, powder or granular medications, those that must be stored in the refrigerator and those sensitive to heat or light (although there are pharmacies that have opaque compartments).

Those that should be taken sporadically:

analgesics, anti-inflammatories or anticoagulants such as Sintrom.

Those used in chemotherapy

such as methotrexate or melphalan.

Oral medications that require a special form of administration

such as those used for osteoporosis or some drugs for Parkinson's.